As I mentioned last blog Nicole stopped by Paris recently to continue her promotion trail for Winter Kate S/S 10.
Nicole recently shared a beautiful picture on her official website.
Nicole and Sparrow posing in front of the Eiffel Tower.
How adorable is this picture?
Also while in Paris Nicole was seen all dressed up and posing for an unknown photshoot.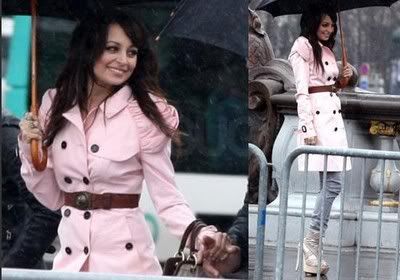 I LOVE this look on Nicole soo much. I currently don't own a pink jacket but after seeing Nicole in one I will definitely get one this winter.