Nicole Richie was spotted at the Art of Elysium's 3rd Annual Black Tie "Heaven" Charity Gala on Saturday (January 16th) in California.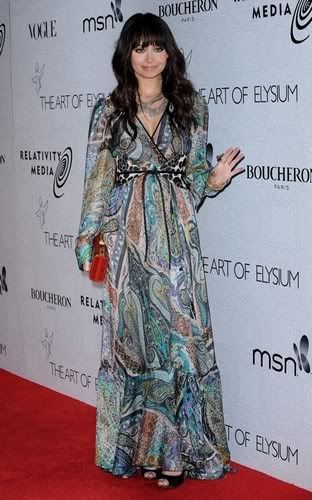 Nicole wore a stunning Eltro printed long sleeve wrap dress. She accessorized with her stunning Gucci red clutch.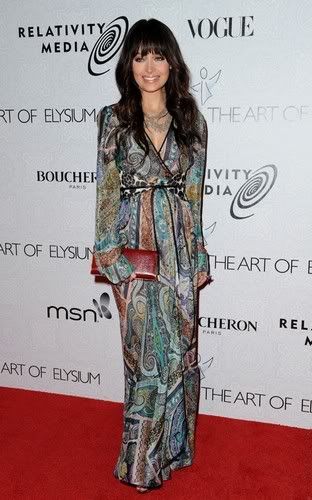 Also Nicole took to twitter today to announce:
Joel & I will be on Larry King tonight on behalf of UNICEF to discuss how we can help Haiti in the most effective way possible.
PLEASE RT


So if you live in the states tune in to see Nicole.
Hopefully i will be able to find a video for those of us who live somewhere else.

xox