Nicole Richie and Joel Madden enjoyed a casual lunch date on Saturday (the 2nd) at 8 Oz Burger Bar in Hollywood.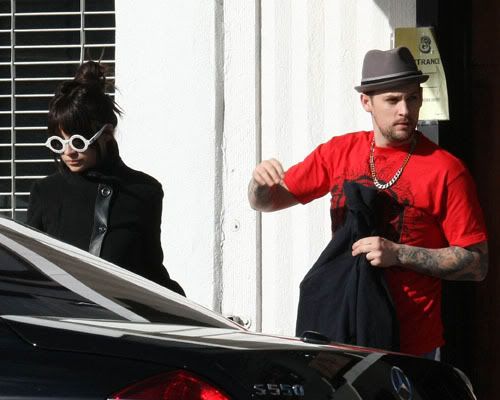 There have been a lot of blog posts regarding Nicole's Chanel sunglasses, personally I am a fan of them, they are such a statement piece and they really do make this outfit. I am also an incredible Audrey Hepburn fan and Nicole's look reminds me a lot of Audrey in "How to steal a Million".
What do you think of Nicole's glasses?? are they hot or not?
xo